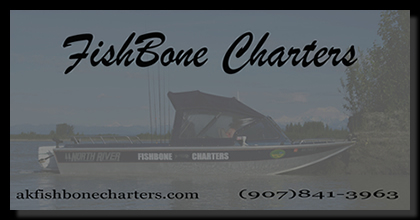 Reservations

address: 21950 S. River Boat Landing 99645 USA
phone: (907) 841-3963
email: todd@akfishbonecharters.com


To make a reservation, please call or email us and we will get back to you withing one business day. During normal business hours we are often on the river, catching fish.



Talkeetna Map


Alaska Map
What to know before you go fishing.